WHEN THE ANOINTING LIFTS, WHAT'S LEFT?
October 29, 2014 • By
WHEN THE ANOINTING LIFTS, WHAT'S LEFT?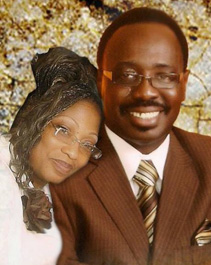 We are not under the anointing twenty four hours a day. The term "under the anointing" means that for a specific time and purpose there is a concentrated and focused endowment of power to accomplish an immediate and specific assignment. As we complete the specific assignment given by God, the anointing lifts and we return to a normal person susceptible to temptation, and attacks by the enemy. It is then that we must consciously and deliberately pledge and prove our allegiance to God by choosing to obey His Word, as opposed to obeying our sinful, fleshly inclinations.
This is when it becomes necessary to engage in spiritual warfare to maintain a lifestyle of holiness and integrity. We do not live holy by the anointing only, but also by our choice. As we choose to live our lives in obedience to His will and word, the indwelling Holy Spirit then enables us to be sustained in our lives. Practical sanctification is a choice. The Holy Spirit works with our righteous choices.
The anointing empowers us for specific assignments, or service, but living a life committed to Christ and His Kingdom is a matter of our choosing to do so. Of course when we gave our heart to the Lord we became new creatures in Christ and were given a clean heart and new mind, but even so, we must willingly walk the walk of a believer by choice every day of our lives. It is only when we choose to be loyal and obedient to God, that it brings glory to Him.
This is an excerpt from the book by Apostle Irving - "The Anointing Is Not Enough". It is available on our Media page, or for ebook purchase at Amazon, or Barnes and Noble.
Visitor Comments (0)
Be the first to post a comment!